From ordinary to EXTRAORDINARY…
From ordinary to EXTRAORDINARY, that what happens to your event when the Lisa René Band is involved. No gimmicks. No getups. No need. Lisa's unmatched powerhouse yet versatile vocals, captivating stage presence, and outgoing yet warm personality melt the barrier between just attending a Lisa René event and truly being a part of it resulting in a dance floor that is packed the entire night and an event that is talked about for year.  EXTRAORDINARY. Providing a high-energy show with something for everyone to hundreds of satisfied brides and grooms in the Chicagoland area and surrounding areas as well as some of the nation's largest corporations including McDonalds, All State Insurance, Wells Fargo, Motorola, Merck Pharmaceuticals, Jump Trading and others, is what has made the Lisa René Band Chicagoland's hottest female-led private function variety band. EXTRAORDINARY. Having recently been awarded The Best of the Knot for 2013 and 2014 and 2015, Wedding Wire Couples Award for 2015, and honored to have many repeat bookings by corporate and private clients show how The Lisa René Band takes their events from ordinary to EXTRAORDINARY.
In addition to being talented, the Lisa René Band is professional, polished and classy without being stuffy. The Lisa René Band is able to provide full production, including state-of-the-art sound and full moving lighting system, always with qualified engineers. Plus, the band travels easily and is fully insured. EXTRAORDINARY. With their years of experience and extensive repertoire of almost 300 songs, coupled with precise attention to detail and your input, the band is excellent at tailoring each show to the client's tastes or style needs, or the event's feel, theme or tone. EXTRAORDINARY. The band's ultimate goal is for you to have fun…each and every show is custom-designed to make you have a good time and dance the night away. The Lisa René Band is known for being asked to play overtime… having a packed dance floor until the very end… and clients and guests always wanting more. Go from ordinary to EXTRAORDINARY with the Lisa René Band.
Your event + other entertainment = ordinary
Your event + Lisa René Band = EXTRAORDINARY!
A note from Lisa
"Thank you so much for stopping by our website. I REALLY look forward to talking with you further about your big day, whether it be a wedding, corporate function, private party, festival…any event! One very special aspect about working with the Lisa René Band in any capacity is that you will be working with ME. From start to finish…from the first time you reach out to inquire, to the rousing ending of your big event, you will not have to work with a "middle man". Even if you secure us through an agent, planner or third party, you will still have direct contact with me at ALL times. So when we have a conversation about your event, I will remember those exact discussions when we're at your event. For example, did you mention your wedding falls on your Aunt Kathy's birthday and you'd like to acknowledge that?…I'll remember that and we'll be sure to sing "Happy Birthday" to Aunt Kathy. It will not be "lost in the shuffle"…or you won't have to remember to include it on a form for a third party to read while emceeing your wedding reception.
Weddings
Speaking of wedding receptions, I absolutely LOVE performing at weddings and truly enjoy all the contact and coordination that goes into it leading up to the actual date! I am a hopeless romantic and was once a bride myself. I pay attention to every detail and try and anticipate your needs and details so that nothing will be missed. I try and cover all the bases ahead of time and assist you throughout the planning process and on site, and quite often, seamlessly keep the event running smoothly even when there is a "hiccup" behind the scenes. We take interest and take the time to get to know each of our clients and their vision for their big day and develop relationships…and keep in touch. Two of our recent brides are pregnant with their first babies…another couple just purchased their first home. They were so excited to share the news of these milestones with us and we are so excited for them!
Our Clients
The majority of our clients are by referral. Quite a few of our clients are repeat customers…maybe they include us at their annual holiday party year after year (one of our favorite clients has included us in their company holiday party for 7 years running – and has ALREADY secured the band for their upcoming party for this upcoming year as well. Each year their venue has changed and some years they've incorporated a theme, but each year they know they're going to have a BLAST with the Lisa René Band)…or maybe we've played at their son's wedding and now their daughter is getting married. One thing we are FANTASTIC at is customizing each event to the particular client's vision, theme, style or taste. No two Lisa René Band shows are ever exactly the same…yet, the high-quality fun is ALWAYS a part of each performance.
Our Philosophy
Our philosophy as a band is "quality vs. quantity". There are plenty of bands out there that are out in the clubs every weekend. For many years, we used to be that band as well. However, we've decided to focus all of our energies on top-notch, quality, mostly private events. We typically perform anywhere from 4 to 15 shows per month, depending on the time of the year, the location, the day of the week and length of the show performance. We typically perform more public and all-ages shows in the summertime months, however, we definitely try and feature a public show at least once per month so potential clients like yourself have a public option to come out and see the band, meet us and talk with us live and in person. We also enjoy traveling near and far for all different types of functions and performances, such as casinos. We have developed various packages based around our VERY talented, versatile core band members. We're a BAND, not jobbers. The players you see are the players that will be at your event. (In an extreme emergency situation, we have qualified back-ups for each role, even including myself – it's only happened once in my many years of performing when I was restricted to emergency bedrest during a difficult pregnancy. My replacement, Tammy, is awesome and still comes and plays with us from time to time so she knows the show in and out if ever needed. Most of the other emergency replacements are previous longterm, full-time members of the band that have moved on to other adventures but still keep in touch.) We like and know each other and our material very well and maintain a great, upbeat, professional, fun, working relationship. We don't just play the music, we perform and put on a SHOW that gets everyone involved. Our goal is to create an AWESOME EXPERIENCE for you and your guests. As mentioned, we are performing pretty much every week, however it is not our goal to "just fill" our calendar with just any opportunity that comes along. If one of our packages is the right fit for a client or event or situation, we will be a PERFECT fit…and we look forward to being a fresh, fun part of that special event. Fatigue from overexposure can affect performance. We want to be sure to maintain a good pace and balance and also allow time to rehearse and work at our craft as needed so that we can stay current, tight and be in tip top shape to bring the EXTRAORDINARY to your event…and each event that we do. Should the Lisa René Band be already booked for your big day, I'm also happy to help with referrals of other quality bands…friends of ours in the business that share our philosophy, ethics and integrity. We nourish, support and maintain relationships with many vendors in our field across the country, including other entertainment companies, agents and planners. We stay up on current trends and participate in various trade exhibitions, seminars, networking events and showcases. I feel that we are more of a "boutique" band (high quality, high end, high service level) amongst the "chains" (bands that clone themselves), orchestras, garage/jam bands and "discount" bands (bands that reduce their prices so that they can work each and every night of the week). If you're looking for a high-energy, top quality, FUN, talented, professional variety band that is reasonably priced, then we're a perfect fit for YOU.
We've got you covered
By working with me and the Lisa René Band, you're in great hands. I've been doing this for many years and am here to help make the entertainment portion of your event planning fun, painless, and hassle-free. You will be able to enjoy your event with less stress and truly BE IN THE MOMENT, knowing that everything is being taken care of to your specifications. Your event is extremely important to you and it's very IMPORTANT to me. I am always available at any time to answer any questions you may have at ANY time along the way and am happy to help in any way that I can, including helping you walk through the process or share my experiences or contacts in other event areas. Give me a call, a text or send me an e-mail. Follow us on Facebook, Pinterest, LinkedIn and Twitter. I'd love to hear from you. You can also easily schedule a FREE consultation right here on our website by clicking on the "Schedule an Appointment" button and giving me a few key pieces of information. Whether your consultation is via phone, conference call, on site at your venue, in my office in Downers Grove (a FREE gift is always included if you come for your initial consultation or contract signing meeting in person in my office) or at a mutually agreed upon public location, let's start planning your event entertainment today! I TRULY, sincerely, am excited and look forward to working with you very soon and helping you take your event from ordinary to EXTRAORDINARY."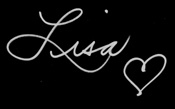 ---
Meet the Band
Lisa René


(The L.A.S.S. – Leader and Sparkling Singer)
Lead Vocals, back-up vocals, percussion

Dewey Kasko


Drums, midi and percussion
Scott Bulanda
Guitar, Lead Vocals and back-up vocals
Doug Bardolph
Bass, Lead Vocals and back-up vocals
Angela Fett
Guitar, Lead and Back up Vocals

Tammy Binetti


Lead and back-up vocals, percussion,
(6th Member – Additional Option – includes choreography adding additional show/visual energy)
Brian Humphreys


Sound Engineer, lighting, production
---
Ask about our package options
Lisa has hand-picked her "Dream Team" of performers…all members are from long-running, successful, high profile Chicago area bands and, in addition to being top-notch performers, are all also longtime friends of Lisa's!  From this combination of talented players, we have several options available to fit your specific needs, tastes, vision, style, theme, event size, venue space, volume constraints, etc.  From our 5-piece core band (as shown in photo at top of page) to solo performances, DJ services, piano/vocal duo (Mike and Lisa, as shown on "Other Services" page), acoustic trio and ceremony music, to adding extra pieces to the band for a larger footprint (Tammy on vocals or saxophone or horns, etc.), and adhering to volume constraints, or sticking to a specific musical theme/era/style, let's discuss your vision of your event and how we might be able to help YOUR vision come to life for you.
We have various sizes of sound systems and lighting systems available to choose from as well (we own our own sound and lighting companies as shown on "Other Services" page).  If you have an entertainment budget amount or range in mind, please feel free to share that with Lisa when inquiring about the band or specific packages.  Quite often there is a package available or a custom package we can put together for you to help you stay within your budget.  Based on certain criteria, there may also be a discount available.  By being more of a "boutique band", we sometimes have more flexibility to work with you on areas perhaps other bands are not.  We also offer discounts for fundraising events and twice a year, choose two charities for which we completely donate our time and talents.
Let's talk about your vision, the details of what your event entails and work together to see how we can help make that happen for you, within your budget.
---
Some General Information
We carry full liability insurance.
We provide, free of charge, iPod music in the same room as the band for cocktails, dinner and during the band's breaks. We're happy to provide the iPod music or use your iPod. We have several different types of cocktail/dinner music iPod playlists to choose from including light jazz, classical, piano, standards, light rock, etc.
Our preferred minimum stage area size is 18' across by 12' deep (footprint for band, not including dance floor). A raised stage is preferred.
In addition to making our band sound incredible, our sound engineer, Brian, is our front-of-house "ears" and pays very special attention to volume. He's easily accessible during the show for any volume concerns, requests, questions, communications you may need with Lisa while performing on stage during the event, etc.
Your comfort level is important to us. We encourage you to see and hear the band live to be sure you're comfortable. While we feel that our website provides a great reflection of the band in action, there is no substitute for experiencing the band live and in person. Since the majority of our performances are private events (particularly in the winter months), we are happy to discuss individual options to see us if needed. For example, if you found us online and feel the band is the right fit for you and you just need to see us live and in person before "signing on the bottom line", we're happy to discuss options, possibly such as a refundable deposit up until the day after you agree to see the band live. We want you to be 100% fully comfortable in your entertainment selection for your event and feel you are not taking a risk or being pressured to make a decision in any way. With that being said, however, we do book our calendar on a first come, first served basis. If you feel we are the best fit for you, it is best to have a contract issued and signed with a deposit returned in order to officially book your date. In being more of a "boutique type band" (high quality, high end, high service level), we are able at times to "soft hold" some dates depending on time of year, day of week, etc., but rarely can we hold a date longer than 2 weeks after a quote has been given.
We do accept credit cards as payment, however there is a processing fee. We're happy to discuss all payment options with you.
We travel all over the country. Depending on how far we would need to drive, fly, travel, we can discuss exact fees, accommodations and travel options based on your specific event location, details and needs.
We are happy to work and coordinate with your planner, venue contact and other event specific vendors beforehand and on-site to help your event run smoothly.
Got a question? Just ask!
The majority of the time, our answer to your question is "yes"! We want to make your event EXTRAORDINARY and exactly as you envision.